Monday, December 29th, 2008
I don't really have a fixation on trikes these days, but they just seem to be where I am a whole lot lately.
Today I went on the ABATE of Colorado Last Brass Monkey Run, their traditional last ride of the year event. And I even joined, so now I'm an ABATE member. Well, not surprisingly, there were a few trikes in among the hundreds of two-wheelers, but then the really flashy ones showed up. These aren't necessarily the best photos because the light wasn't right for what I would have liked to have gotten. But you'll get an idea of what these things were like.
This first one is one of these guys as he's arriving, and I only got a grab shot, so missed the front wheel.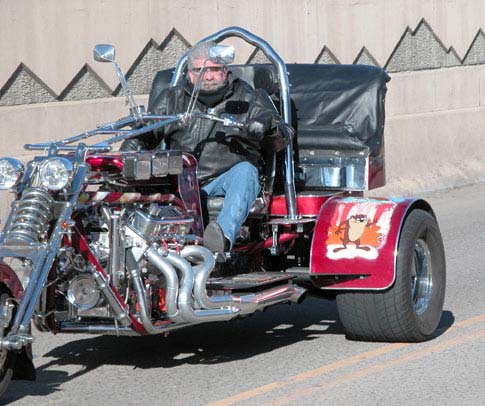 Here he is again, where you can see it a bit better.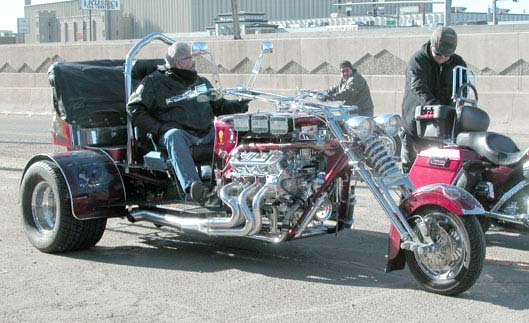 And here's one of his buddies. Notice the high-riding passenger.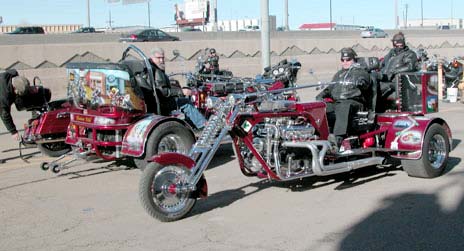 There was a third but I didn't get any useable pics of it. Oh well. But then a different three-wheeler showed up. This was the second Can-Am Spyder I've seen now. Here she has it in reverse gear, backing into a parking spot.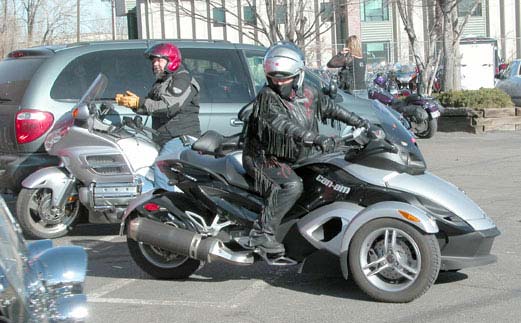 Biker Quote for Today
Now go put some miles on that thing!