Thursday, March 29th, 2012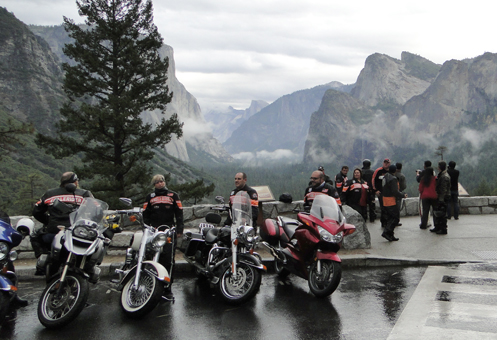 Most of us have learned a lot of lessons in motorcycling by doing things that make us say, "Oops, I guess I won't do that again." It's called experience.
Well, the folks who work for the American Motorcyclist Association (AMA) have between them an awful lot of experience. And somebody got the idea for them all to collect the tips they have picked up along the way and offer their wisdom to all riders. The result is the Rider Resources page on the AMA website. It's worth a look.
The page has three sections, Riding, Wrenching, and Learning. Each section offers a variety of articles on different topics. For instance, under Riding they offer "33 Secrets for Smart Touring," "Tips for Crossing the Border," and "Keeping Warm." Under Wrenching the topics include such as "Used-Bike Buying Checklist" and "The Bike Stopped. Now What?" "Books We Love to Read" and "Riding With Disabilities" are two of the topics under Learning.
A lot of the info is sure to be stuff most of us already know, though newbies will find it very helpful. A lot is not such common knowledge. For instance, among the 33 touring tips are some jewels like this: If you're nearing the end of your riding day and want to set yourself up for a quick getaway in the morning, consider riding to the far side of the next city you reach before you stop for the night, eliminating urban traffic the next morning.
At the same time, I find it amusing that the piece on what to do if the bike stops on you doesn't mention what is probably one of the biggest reasons for this sort of occurrence: the kill switch. Who among us hasn't had the experience of the bike either dying or failing to start and after beating our heads against the wall for . . . how long? . . . realizing it was just the kill switch. It happened to me one time when I reached over to engage my throttle lock and inadvertently hit that switch. I was stopped there by the side of the road for 15 minutes before it dawned on me.
That shortcoming aside, however, a whole bunch of riders offering their best advice has to have something of value for just about any rider. Take a look and see what you can learn.
Recent from National Motorcycle Examiner
Custom motorcycles to tour, one to be given away
Biker Quote for Today
You know you're becoming addicted to riding when you crash your bicycle when you lock up the tire because you were trying to use the brake as a clutch lever.