Thursday, September 30th, 2010
Some guys have all the luck, and this time around I guess I'm one of them. I've been invited by EagleRider to come along on "The Tour of a Lifetime" that they are putting on for moto-journalists and, dirty jobs department, I said yes. Someone had to, you know.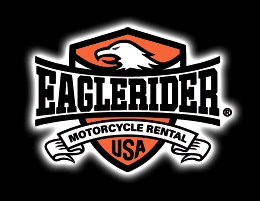 EagleRider, by the way, in case you aren't aware, is the biggest motorcycle rental outfit around, and they also do tours. You can bet they're looking for some great publicity to come out of this and I have to tell you, unless they flub it pretty badly, which I don't expect them to do, they'll be getting plenty of that from me. I'll be writing about the ride here, on Examiner.com, and on RumBum.com, so with me they're getting three birds with one stone.
We'll be flying into Los Angeles on Oct. 14 to get acquainted and set up, then on Oct. 15 we'll take off on a four-day ride to San Francisco. Considering that you can do that trip in one day, that's a pretty good indication that this is going to be a leisurely trip with "touring" being the operative word. We'll visit the wine country, the Hearst Castle, Yosemite, and more. And yeah, you bet, I'm itching to go.
So this is just a teaser. I'll have a LOT more to tell you once we get underway. Stay tuned.
Recent from National Motorcycle Examiner
Congressmen challenge motorcycle-only checkpoints
Biker Quote for Today
Dance like there's no one watching, sing like no one is listening, love like you'll never get hurt, and ride like there's no tomorrow.